FIRST AID GIFT CARDS | BANGKOK FIRST AID  THAILAND
Looking for a Unique Present Idea? Give the First Aid Gift to Save a Life
Our Bangkok First Aid learning gift card makes a unique and thoughtful present for anyone who has been considering learning CPR and AED. From just 2,990 THB the gift card entitles the recipient to attend our American Heart Association® CPR AED course:
Suitable for anyone aged 12+ – no prior knowledge required
3 hours long, making learning CPR skills fast and fun
Available at our academy among one of our scheduled classes
Valid for 12 months, giving time to choose the right date.
Ideal to learn how to administer CPR and how to deploy and use an AED.
AHA® CPR AED course certificate and valid for 2 years.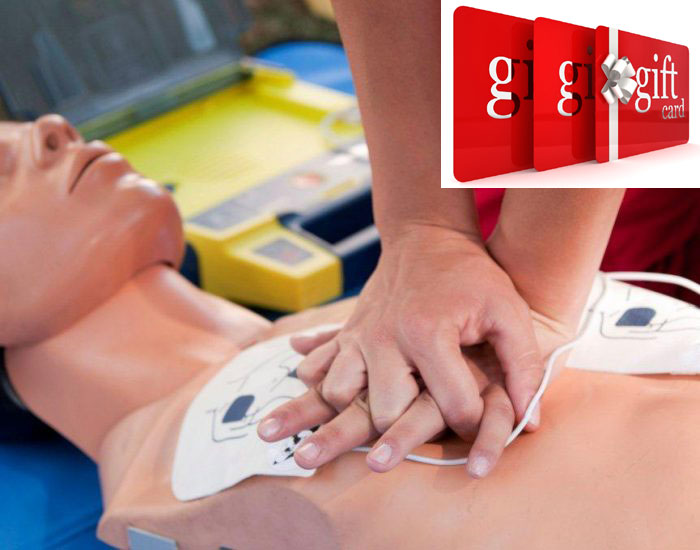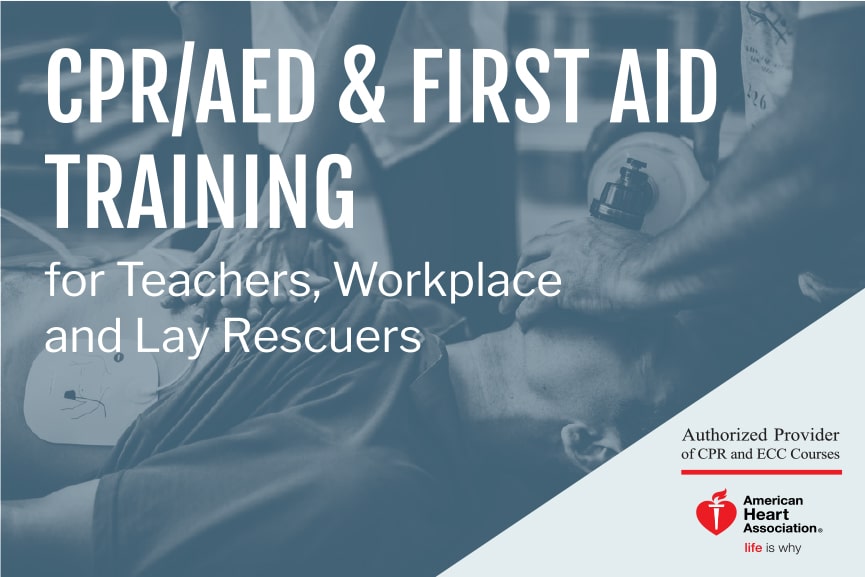 Bangkok First Aid, Certified American Heart Association® Training Provider
You will train with the American Heart Association®, the international authority in resuscitation science, research, and training. They publish the official AHA Guidelines for CPR & Emergency Cardiovascular Care used by healthcare professionals, companies, and hospitals in the United States and throughout the world. In addition, those guidelines are translated into the highest quality training materials, courses and programs in CPR, first aid, and advanced emergency cardiovascular care for healthcare professionals, first responders, employees, and the general public.
Every day, everywhere in the world, American Heart Association Instructors help communities and organizations prepare for medical emergencies by training people to respond. In other words, by choosing Bangkok First Aid as your training provider, you choose a name that you can trust.
We deliver High-quality First Aid Training in Bangkok and Everywhere in Thailand.
As an accredited American Heart Association training provider, we pride ourselves on delivering First Aid CPR AED courses that are high-quality, interactive (AHA video), and practical, ensuring that all our attendees leave with the practical skills and confidence to save lives. We provide local and international certificates which are valid for 2 years. For more information about our courses, please contact us. Our First Aid Academy is ideally located in the heart of Bangkok in the Silom area.
If you have a group of minimum 5 participants, we can also deliver courses on your premises or at a location to suit you. Bangkok First Aid Co., Ltd delivers onsite training courses that encompass adult, pediatric (child and infant) CPR AED and First Aid skills. We also offer a comprehensive First Aid at Work course with audit, specifically designed to meet national and international compliance standards for CPR and first aid courses in the workplace.